Accessibility Extensions for Google Chrome

OpenDyslexic
Open-Dyslexic is an open sourced font created to increase readability for readers with dyslexia. This extension overrides all fonts on webpages with the OpenDyslexic font, and formats pages to be more easily readable.

Zoomy
Changes zoom level according to resolution & browser size. The Zoomy extension overrides the default zoom (text and images) for all websites. Default zoom can be set manually or automatic. The automatic mode depends on the browser width, resizing the browser causes live changes and it's Intended for widescreen or high resolution users.(Bigger than 1024px)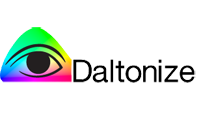 Daltonize
Daltonization is a technique of exposing details to color-blind users, allowing them see what they otherwise would have missed. Color vision deficiency (CVD), commonly referred to as color blindness, affects around 5% of the population (8% of males, and 0.5% of women) or one out of every twenty computer users.

Select and Speak (SpeakIt!)
Select and Speak uses iSpeech's human-quality text-to-speech (TTS) to read any selected text in the browser. It includes many iSpeech text to speech voices in different languages. You can configure the voice and speed options by changing the settings on the options page. Celebrity text to speech voices and character text to speech voices are not included in Select and Speak at this time, but can be used through the Talkz application. Please request an additional languages by contacting us. Officially replaces SpeakIt!